Updated December 2019 for presents for musicians and guitarists 
Discover the best handpicked christmas and birthday presents for musicians and guitarists
Whilst it may seem obvious about what to get a guitarist for Christmas, (a guitar maybe?) there can often be times when your mind comes up short with what to get. We're here to help, and have handpicked 33 Christmas presents for guitarists, ranging from high-end guitars and pedals to low-cost accessories and quirky gifts.
1. Guitar case (soft)
A soft guitar case is often overlooked as a necessity in any guitarists arsenal. Having a well-padded, lightweight guitar bag means that a guitar can be comfortably carried for long distances with no danger of getting damaged. Many also come with pockets and compartments for leads, sheet music and much more too, such as the one below.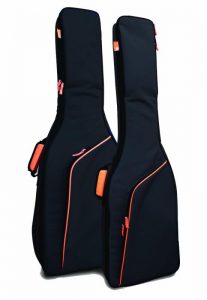 2. Strings
Guitar strings are an extremely subjective product, ranging from ultra 'thin/light' 00.8 and 00.9's to 'thick/heavy' 0.12 and 0.13's. Typically, a guitarist will use lighter strings on electric guitars and heavier strings on acoustic, however this is also subjective and down to the taste of the guitarist. If you are in doubt, we suggest purchasing a set of 0.11's, which are a great medium and are perfect for both building up the strength in the fingers and getting to grips with bends and slides. If it's speed you're after, then 0.9's are a great choice as they are capable of huge bends and encourage ease of motion (especially when coupled with a guitar that has a thinner neck than usual).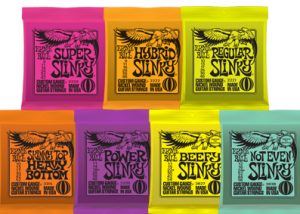 3. Plectrums
A guitarist can never have too many plectrums. Whether you're buying for yourself or for someone else, it's always better to buy in bulk (and you'll no doubt lose half the box within a week anyway). We recommend using thinner picks for strumming, chords and acoustic music, and working your way up to 1.20mm and above for rock and soloing. The sturdiness of the pic will assist in alternate picking and getting the most out of rushing power chords. Pics also come in many shapes and sizes, so maybe get a few different kinds and experiment, then buy in bulk. Happy playing!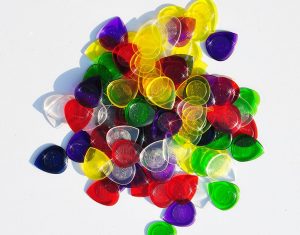 4. Guitar strap
Guitar straps can be as plain or as crazy as you want them to be. `Guitar straps come in many different materials too, with premium ranges being sourced from 100% leather, making a guitar feel like nothing at all as it sits like a cloud over your shoulder. A true gift for the strapless guitarist, you can check out standard and premium guitar straps at the link below.
5. Guitar Wall hanger
With flat prices rising and places seemingly getting smaller, many people are struggling for room in the place they call home. No truer words were ever written for guitarists, who face a constant struggle against storage and hideaway solutions. One solution is to get a wall hanger. Not only will the guitar be elevated and out of harms way, it also won't be knocked over when doing the hoovering and manoeuvring around a pokey room.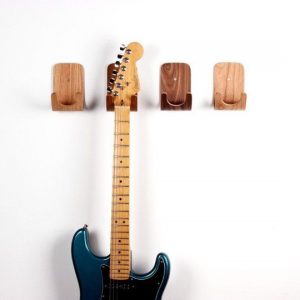 6. Acoustic guitar
If you're looking to give the gift of an acoustic to a budding guitarist, then you can't go wrong with the electro acoustic Yamaha APX500 III. A slightly above entry-level acoustic, the Yamaha APX500 III is an electro-acoustic that really packs in the ultimate bang for your buck. These guitars are synonymous with starter guitars, and we often see hat guitarists end up holding on to this axe for decades. Why? Because you get what you pay for, and the price is not to be sniffed at. With a solid spruce top, rosewood fingerboard and Yamaha 'System 66' pickups, this guitar should not be as cheap as it is. A great present and a brilliant guitar for beginners.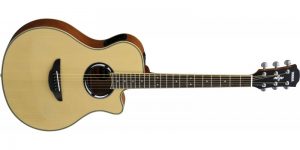 7. Guitar Book – Steve Vai Passion & Warfare
Upon its release, Passion and Warfare was an immediate success among guitarists of all genres, and inspired a generation of Steve Vai fans and dedicated shredders who went to follow in their hero's' footsteps. The album is not only a masterpiece to listen to, but also offers an amazing course in shredding, music theory and overall guitar techniques. From sweep picking to tapping and alternative picking to modes, it is all inside this book. Get the gift of guitar mastery!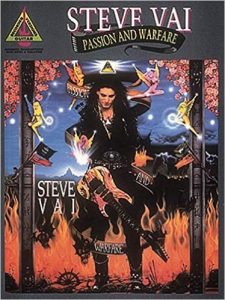 8. Clip on tuner
There many, many types of different guitar tuners to use from, but the clip on tuners represent a whole new level in ease of tuning and convenience. They sit snuggly on the end of any guitar and, with an easy to read interface, get that tuning sorted. You can also pick them up cheap, which means that a clip on tuner makes the perfect gift for a guitarist.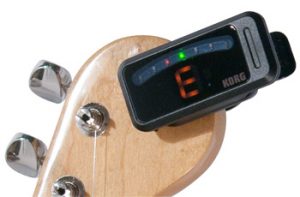 9. Distortion pedal
Every guitarist needs a distortion pedal. With so many to choose from, it makes sense to get one that covers all bases. From crushing distortion to light overdrive, the Boss DS-1 has been the go-to pedal for guitarists worldwide for decades. The prominent little orange box delivers as little or as much distortion as a guitarist wants, and works perfectly with other pedals as a signal/distortion boost. Don't miss this classic stomp box.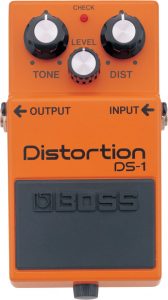 10. Amplitude – An amp for the phone
If you or someone you know doesn't have an amp (or even room for an amp) then the Amplitube app is the perfect solution. The app provides smartphones and laptops/computers with a built-in amplifier, with over 31 amp models, 46 cabinets and 51 separate stombox/pedal effects. Amps are heavy, but a laptop/phone isn't. Plus, the sound that emanates from the software is lifelike and just downright awesome.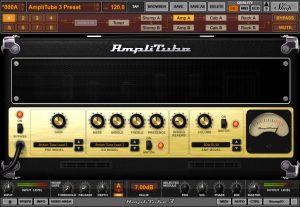 11. Loop pedal
The latest toy for experimental guitarists the world over, loop pedals have massively grown in popularity and don't seem to be a trend that will go away any time soon. We recommend linking the loop pedal with an octave pedal for those realistic bass lines to solo over, or you can also couple it with a delayed pedal and drift off to those far-out tones. Either way, a loop pedal is great fun and has to be part of any pedal board. We recommend the Boss RC-3 Loop Station.
LOOP PEDAL
12. Fender Stratocaster
If you're after a real treat for someone (or even yourself), then you can always splash out on the ultimate classic; a Fender S American Standard Stratocaster. The axe of a generation, favoured by legends such as Jimi Hendrix and Eric Clapton (to name but a few), the Strat is a powerhouse of a guitar that is as versatile as it is beautiful. Specs include an alder body, 2-point tremolo system, 22 fret maple neck and custom 'fat '50' Strat pickups. All in all, this is an amazing guitar and the ultimate gift for any guitarist.

13. Capo
A capo is a great tool for songwriters and should be a staple in any guitarists arsenal. It provides a guitarist with the ability to shift pitches and keys with ease, and if you know someone who doesn't have one (or need one yourself) then it's about time you got one as soon as possible!

14. Guitar Slide
Staying in the vein of essentials in a guitarists arsenal, a slide is great for experimenting and maintaining an outlook of constant learning for guitarists. Most commonly used in blues music, slides are notoriously difficult to perfect and incredibly rewarding for any guitarist who hones their blues chops. The perfect gift for the guitarists who is eager to learn.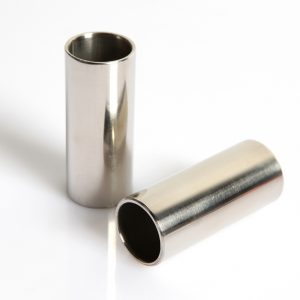 15. Guitar merchandise and clothing
Here's one for the diehard guitar fans; guitar merch, clothing and clobber. Let's be honest though, guitar brand logos are cool and well, who wouldn't want to shout out about their favourite guitar brand? Get some guitar threads to match your axe at the link below!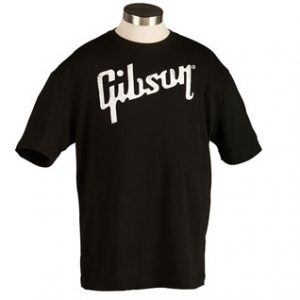 16. Guitar Care kit
It's no secret that guitars can be expensive, so why would you spend a bunch of money to then not take care of that beautiful creation? Care kits are fairly cheap and make a great gift, providing any guitarist with a bit of elbow grease the tools to make a worn-out axe looking like brand new.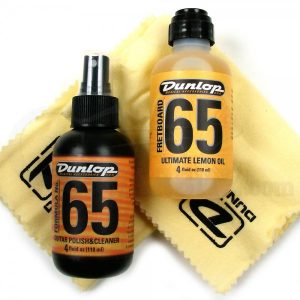 17. Hard Case
Whilst soft cases are great for nipping to practice and ease of transport, they won't be durable or trustworthy enough to completely look after an axe when going one long trips. This is no truer than for flights and extensive tours. Whether you know someone off on a trip, you want to take your guitar on holiday or just want the best protection for a beloved axe, then a hard case will have your back (and guitar more importantly).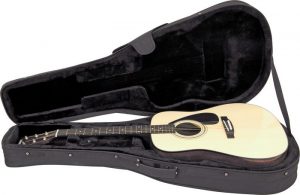 18. Multi-effects pedal
Multi-effects pedals are great for beginners and guitarists looking to experiment with a wide range of effects on a limited budget. Whilst we would all love a huge pedal board, they can be expensive and every guitarist needs to find their favourite effects before building the pedal board in the first place. When it comes to multi-effects pedals, we recommend the Boss ME-25 for a pedal loaded with dozens of effects, 3 standard foot switches and a large foot pedal for wah-wah and volume control!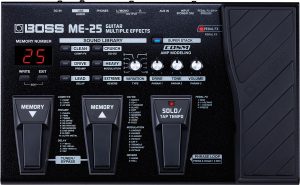 19. Digital Amp
If you want an amp that comes with loads of pre-sets and effects, or know someone who is constantly switching pedal boards/speakers/amps for that perfect sound, then digital amps offer a great alternative solution hoarding amp heads and pedal boards. We suggest starting out with the Vox VT100X Valvetronix 100 Watt Hybrid Amp. This is a great all round amp, with digital effects, amp pre-sets and patches so you can save your favourite settings.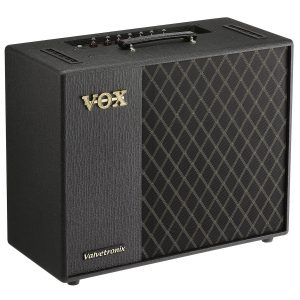 20. Ibanez RG
If you know someone who is looking to increase their guitar speed, or if you are just looking to hone your chops and get faster on the guitar, then the Ibanez RG350DXZWH is an amazing all-round guitar that is perfect for gaining guitar speed. With an ultra-thin basswood & rosewood body/neck combo, 24 frets and a double locking tremolo, the RG will have shred enthusiasts tearing up the fret board in no time.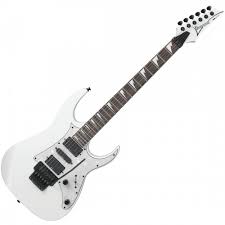 21. Amp head
If amp combos aren't your thing, or if you know a real tone demon who prefers to sort the amp parts out their selves, then you have to get the Marshall DSL15H DSL Series Amp Head. Known for its ability to switch down to 7.5 watts (for those whose neighbours don't enjoy screaming guitar solos), the amp head is a great introduction to amp/speaker combos and really gives a whole world of tone, volume and gain for the money. Check it out at the link below.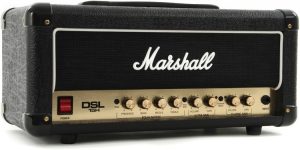 22. Amp Cabinet
What's the use of an amp head without a speaker cabinet? We can't recommend the Blackstar HTV212 2 x 12 Celestion amp speaker cabinet enough. The Celestion drivers are known to power all types of playing, from jam night low-key vibes to stadium gigs and concerts, this is a great all round speaker that really lives up to its hype.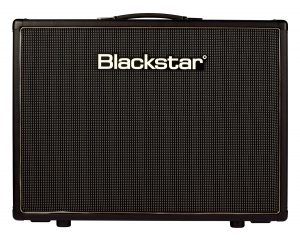 23. Guitar stand
Guitar stands are another staple bit of kit for every guitarist. Don't leave that precious axe lying round, just prop masterpiece up and keep it out of harms way. If you haven't got a stand yet, or know someone who hasn't, then now's the time to get one from the link below.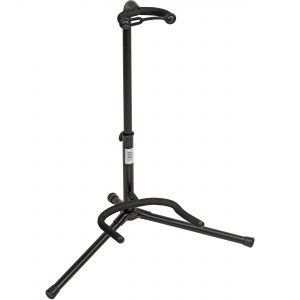 24. String cleaner
One thing that guitarists never think to clean are their strings. A well looked after set of strings means that any wear and tear experienced through vigorous shredding will be greatly reduced, and will save money and time replacing strings in the future.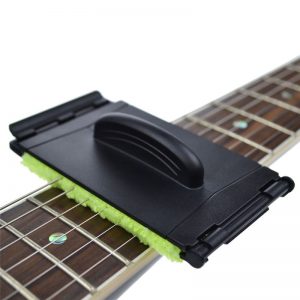 25. Music stand
A music stand is a great piece of kit for any practicing guitarist, and can even be taken to gigs and open mics as a precaution for any song forgetting, or even just a set list which is in plain site. This is a must have, and a make a cheap, useful present too.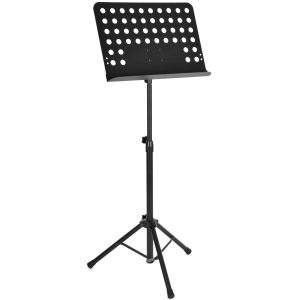 26. 9v batteries for pedals
Yet again, guitarists only remember batteries when their pedals die (normally in the middle of a set). If you're getting a pedal as a present, or are just thinking of something useful, then a bomber pack of batteries are a surprisingly useful gift for any guitarist tearing up the gig circuit.
27. Guitar Artwork
If you're an art lover or know a fan of art, then a bit of guitar art will be right up your street. Click the link below for our recommendations of the best ones.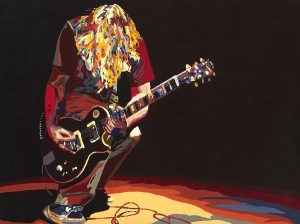 28. Valve/Tube amplifier 
For the guitarist who is a fan of hardcore vintage hardware accessories, and for chasers of that classic rock and vintage tone, then you cannot go wrong with a pure valve amp. We recommend the SubZero Tube-20R 20W Guitar Amp. With an incredibly diverse range of tones from hard rock to country telecaster sounds, this is a great all-round classic valve amp that won't break the bank or take up too much room in the home.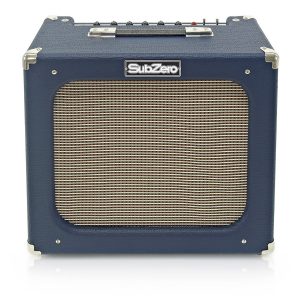 29. Guitar lead/cable
Guitarists go through leads and plectrums like toilet paper. Leads are a vital part of any guitarists' rig, and if a cheap one is relied on then a gig night snapping might be happening (sorry for the awful rhymes), meaning no gig and a very unhappy guitarist. So, treat yourself a loved one to the Planet Waves 20ft circuit breaker cable. Psst..It comes with an added mute switch too.
30. Pedal case
Quit using milk carton holders from the milkman to store pedals, and invest in a sturdy piece of kit that will look after your prized pedal board. We recommend the Stagg UPC-688 Guitar Pedal Board.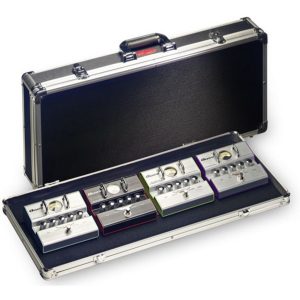 31. Mini pedal leads
So you've got the pedals and the pedal boards, but how do you avoid a snaking trail of leads when connecting them? The solution; mini leads and cables for a guitar pedalboard. Check out the link below for a bumper pack of guitar cables for pedal boards at a great price.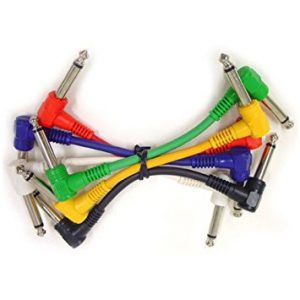 32. Guitar Tuition DVD 
With an infinite amount of tuition material for guitarists, both online and offline where do you even start? We recommend the Lick Library series. With DVD's on classic symphonies for guitar and theory, to shredding solos and sweep picking metal tutorials, these guys have it all.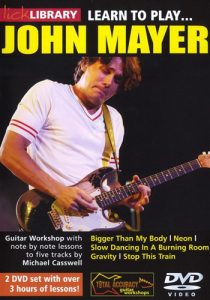 33. Make your own guitar kit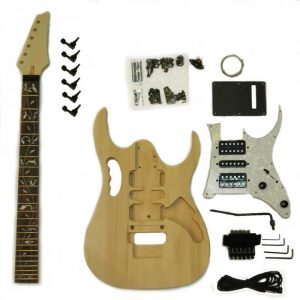 A must-have gift for any budding carpenter, a make your own guitar kit lets the guitarist really get to grips with their axe, and personally build the axe of their dreams. At a great price and perfect for beginner's carpenters as well as seasoned pro's, this is the ultimate present for the guitarist who loves to get back to basics and bond with their axe.
Our Top Presents
The Soft Guitar Case
A soft guitar case is often overlooked as a necessity in any guitarists arsenal. Having a well-padded, lightweight guitar bag means that a guitar can be comfortably carried for long distances with no danger of getting damaged. Many also come with pockets and compartments for leads, sheet music and much more too, such as the one below.
More from List
---
The Gibson Les Paul is a classic electric guitar that has been a favorite of guitarists for generations. One of …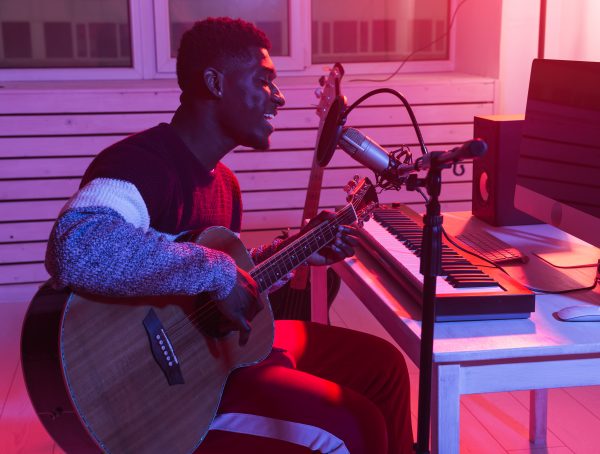 When recording music or audio, the equipment you use can affect the outcome of your production. This is necessary for …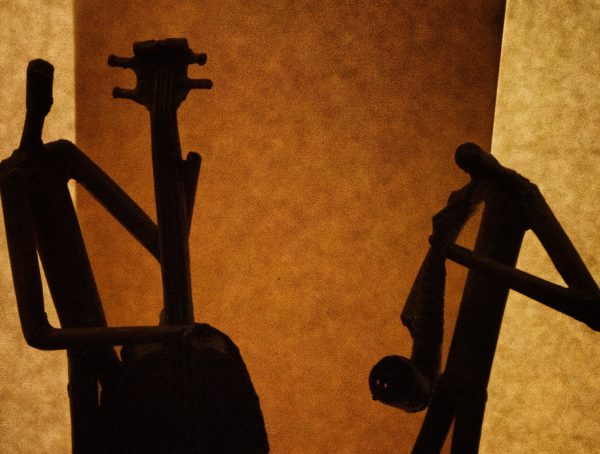 What should you be looking for when buying a gypsy jazz-specific guitar? Well, first of all, hello to you my fellow …
Editor Picks
---