Getting ready to fly with a guitar?
I feel your pain, and know the pre-airport stress you are no doubt dealing with.
This is by no means a list that I have guessed. All of these tips come from personal experience, from many broken guitars and a ton of stress. Do yourself a favour and heed the following ten pieces of advice below!
1. Purchase a specific guitar for travelling
This is arguably the most obvious point, which is why it's first on the list! Purchasing a guitar for travelling means that you're not going to have to worry about your prized possession being thrown around by the baggage handlers. Additionally, travel guitars are generally much smaller than a standard size, therefore they're much easier to pack and use as a carry-on piece of luggage.
The range of travel guitars available in 2018 are, quite frankly. amazing. Nowadays it's not common to find folding guitars, ones with slimmer bodies, and even a travel fret board to practice legato and hand strength when on the move!
To compare a range of travel guitars for all players and types of travellers, be sure to check out our ultimate guide.
2. Ensure your case is both light and well-padded
When it comes to travelling with any instrument, weight is of a primary concern. If the weight exceeds what a standard instrument or baggage allowance is set by the airline, then steep charges will often be added.
The best way to avoid any hidden fees is to choose a travel bag which is both easy to store, can be put on your back, and isn't clunky. In other words, try not to go for a hard case and purchase a well-padded soft case instead. Personally, we recommend this Premium Gibson Case.
Whilst it may seem pricey, we cannot stress enough that you do not want to buy a cheap case to protect your guitar. If the case is thrown without a care, you need to rely on one that is padded from the inside, and the outside.
3. Loosen the strings of the guitar
When flying, luggage is at the mercy of cabin pressure, bumps, scrapes and frequent temperature changes. There is a very real chance that the tension of the guitar strings can result in an accident with the neck, and ultimately the rest of the guitar.
In theory, loosening the strings prior to packing releases the overall tension of the guitar, meaning that if an accident were to happen there is less pressure working out of favour should an accident occur. So, do you always have to loosen guitar strings when travelling? As with anything when travelling which is out of your control, the answer is simply to be better safe than sorry. 
Chances are, with a fantastic case and a good amount of surrounding padding, your guitar will be fine. If you want to ensure you've taken all precautions, then loosening the strings will not do any harm.
4. Ensure your guitar is protected from the inside
Now, this point works great on two levels! When travelling, you should always pad the guitar out with t-shirts, beach towels, or generally anything soft. Whilst this is aimed at acoustic guitars, you should always try and wrap your electric with t-shirts or towels too.
And the best bit? If you pad the guitar from the inside with clothing, you've now just freed up some space in your suitcase for more items to take, and you've made your guitar safe in the process!
5. Check, check and check again the policies of the airline you're travelling with
Airlines are notorious for changing their policies. The last thing you want to get when arriving at the airport is an unexpected charge, or the news that your instrument is too large to travel with as carry-on. No matter where you're flying, be sure to check out the most up to date rules of the airline you're flying with. It will only take a minute, and can save a world of troubles.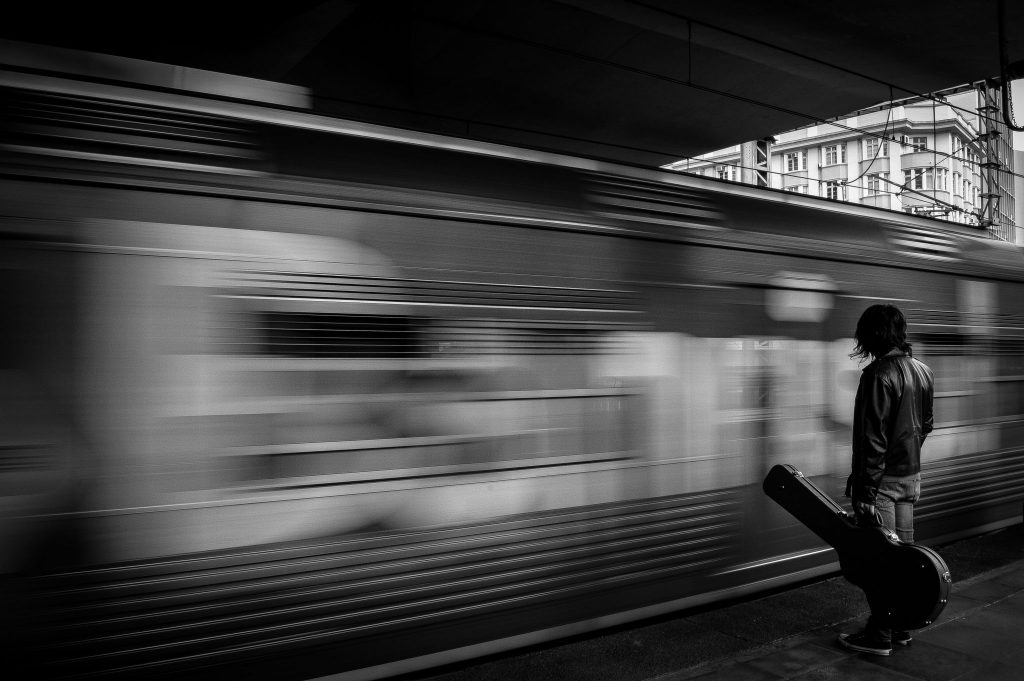 6. Consider musical instrument insurance
Whilst you may have holiday insurance already, it's very easy to overlook insurance on your guitar. If you've simply purchased a low-budget travel guitar then insurance may not be on your radar, however if you're travelling with a vintage instrument and need to ensure it's covered, then get yourself a policy that's right for the guitar.
7. Consider the airport staff
When we say consider the staff, we simply mean try to stay calm and reasonable if something does not go to plan when travelling with your guitar. Making a scene will only make the airline or airport staff decide to work against you. If it's a simple mistake, they may be more likely to waive a fee.
Of course, this can be avoided by checking the latest policies prior to arriving at the airport!
8. If traveling with a hard case, ensure it is not too heavy
If you absolutely have to travel with a hard case, then you need to be clear of its weight (both with and without the guitar). A heavy, stocky case will not only take up more room, but will likely have to be added as checked luggage and therefore charged as such.
In my experience, I've never had any issues with the Gator GWE-Dread Case when it comes to travelling with an acoustic, and the bulkier (but flatter) Gator GWE-Electric case for an electric guitar.
9. If flying internally, consider sending the guitar to your final destination
Whilst shipping costs can quickly add up, it can often be a safer option when compared to flying. If your travel route is internal and driving is not an option, consider sending the guitar via a trusted carrier to meet you upon your arrival!
10. Don't book a central seat if taking the guitar as hand luggage/carry on
Being close to the middle generally means the surrounding seats and luggage holds can quickly be filled, with pressure coming from the front and the back as suitcases and carry on luggage ads up. If you don't have the budget to book your guitar on to a seat next to you, then try to get a seat at the front or back to ensure you're one of the first to board. A swift boarding means first choice of where to safely store your guitar, and avoid the luggage rush.
Final Thoughts
Our final piece of advice is to prepare in advance. The worst that can happen is an unexpected surprise which you and your guitar are not equipped for!
More from Guitars
---
The Gibson Les Paul is a classic electric guitar that has been a favorite of guitarists for generations. One of …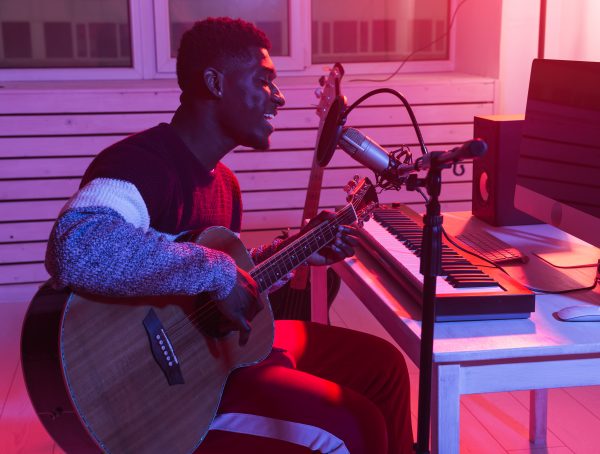 When recording music or audio, the equipment you use can affect the outcome of your production. This is necessary for …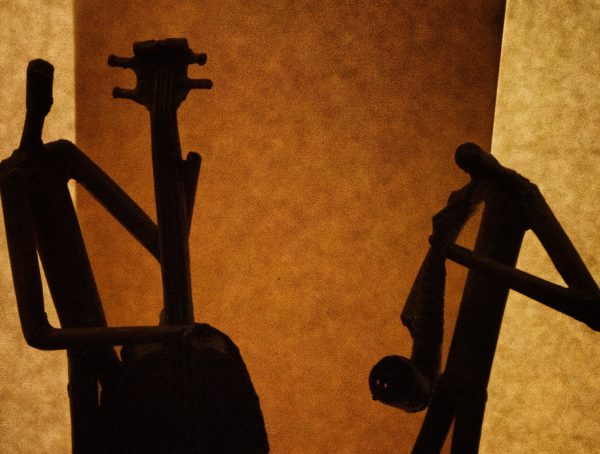 What should you be looking for when buying a gypsy jazz-specific guitar? Well, first of all, hello to you my fellow …
Editor Picks
---