Wondering how you can keep your child interested in learning what is one of the most popular instruments for children to learn?
When it comes to learning anything new, the biggest challenge is often making sure the young mind stays attentive to the task at hand. And, whilst you'd never want to force them to learn something they don't like, learning an instrument provides much more than a cool kid as an outcome!
We've put together ten tried and tested ways of keeping the young ones interested in playing the guitar.
10 sure-fire ways to keep young children interested in learning the guitar
1. Don't regiment every aspect of learning the guitar
As soon as any kind of rules or regime is in place, generally it's also the point in which rebellion occurs! Okay, maybe we're being a bit dramatic, but the point still stands. A certain form of structure is certainly helpful when it comes to learning anything, however if too much structure is imposed, the learning process can all of a sudden stop becoming fun.
2. Play music that will inspire them around the house
Simply playing music that they like around the house and will inspire them to continue picking up the guitar will be a huge help in fostering the learning environment of a budding musician. And you might even get them to like your favourite kinds of music too… win win!
3. Ask them their favourite artists or songs and tailor their lessons accordingly
Put yourself in their shoes. Would you be interested going to a guitar teacher to learn how to play twinkle twinkle little star?  No? Then why would they! Listen to the types of music that they're motivated by, the songs that made them want to pick up the guitar in the first place. If you can provide them with tablature or music for them to learn that you know they already like, then even better!
4. Be encouraging when frustration sets in
Learning anything new can be stressful. And, as guitarists, we're no stranger to frustration. If you're a guitarist reading this, can you remember how clunky and thick your first guitar felt? Remember how long it took to fully get the G chord down to a point that you could actually play the strings without fret buzz? We've all been there, and they will be in the same position.
Encourage them when things get tough, and remind them that learning the guitar certainly isn't easy… but persistent sure does pay off.
5. Speak to their guitar teacher about making lessons more engaging
Most guitar teachers will have quite generic template of lessons they stick to based on the age and skill levels of their pupils. A guitar teacher worth their salt will tailor their tuition specific to the student, but you cannot bet on this. Instead, speak to their guitar teacher directly, and let them know the types of music to show them that will encourage engagement in the first place.
6. If they want to mess around, let them
Commonly, learning the guitar starts with messing around. Smacking the strings openly and throwing objects inside the sound hole are two of the most common things we see, especially when young children are kist discovering the instrument. Encourage curiosity for the instrument, and help them along the way with any questions they may have.
7. Consider the type of guitar they're learning on
The most common kind of guitar to learn on is often a nylon stringed, classical acoustic guitar. This can be for several reasons, however the most common are:
They're low-cost and cheap for parent to buy with a minimal investment
The nylon is generally much softer to the touch than metal strings, meaning that playing the guitar is easier on the fingers for beginners
You can also go for a smaller travel guitar or 3/4 sized electric guitar if that is the kind of guitar you feel would keep their interest. We don't recommend spending a lot on their first guitar either way, as if they do decide to not continue to learn, it will quickly be stuck in a corner gathering dust!
8. Learn the guitar with them
This isn't a necessity, but it certainly will help them to see the same learning process from a parental figure or an external source. It will also show them just how hard learning the instrument is, and also that it doesn't come easy to you just because you're older.
9. Introduce basic music theory to expand their musical mind
By basic music theory, we mean that by teaching them tablature and very basic chord patterns, their learning process will be simplified in the long-run. Tablature is much, much easier to learn than learning to read music, and will make learning any song a simpler process. It's also incredibly easy for beginners to pick up, so make sure they get to grips with the basics as soon as possible.
10. Keep the guitar easily accessible in the home
Inspiration and motivation can strike at unusual times. Making sure that the guitar is easily accessible around the home will mean they can grab the instrument whenever they get a surge of inspiration. Having the guitar at hand also means they're far more likely to pick it up every day, and remember, consistency is key!
More from Frequently Asked Questions
---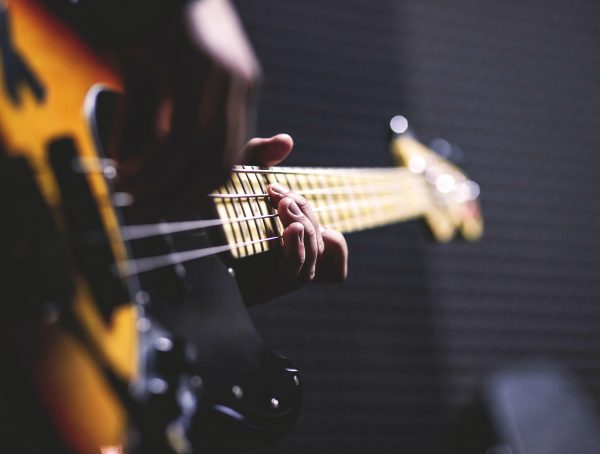 The short answer is yes, you can absolutely play the guitar if you have long nails, acrylic nails, fake nails... …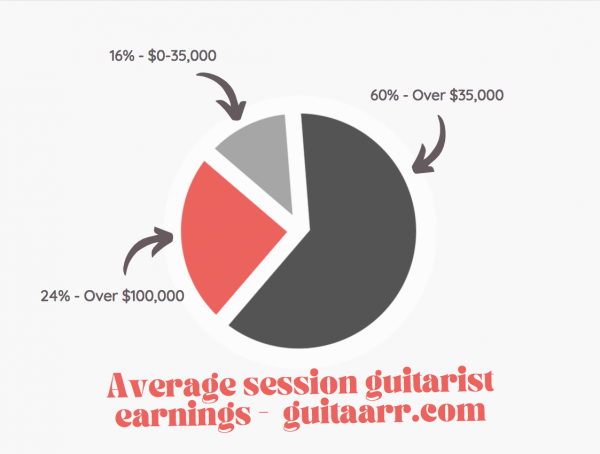 There has been an argument for years now that the era of the session guitarist is long-gone. With nearly every …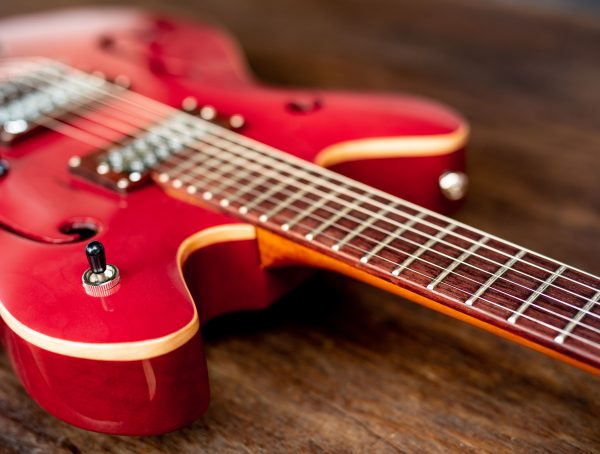 While your first guitar is unlikely to be worth more than a couple of hundred dollars, as you progress as …
Editor Picks
---