No, you don't. Reading music can be a tough skill to master and it's something that doesn't come easily. When learning to play the guitar, you don't need to be able to read music in order to learn it. In fact, there are many famous guitarists across the world who've managed to get where they are with the guitar and still don't know how to read music.
Jimi Hendrix is a prime example of this, as is Eddie Van Halen. So even if you feel like you needed to read music in order to learn a guitar, fear not, it's still possible to learn! Even some of the best in the business couldn't quite grasp the skill of reading music.
There are in fact, other forms of notation that can be used in order to help a guitarist. One of these is by using tabs and this is something that we'll expand on further in this article. Being able to read music is definitely a skill that is worth picking up where you can but again, it's not something that comes naturally.
It takes a lot of time and perseverance. If you're someone who is wanting to learn the guitar and perhaps hasn't quite got the hang of reading music, then using tabs instead can be a great way of helping to guide yourself through learning how to play on a guitar.
What is guitar tab? 
Tab or otherwise known as Tablature is a tool that can help new and existing guitar players to learn how to play chords, melodies, and songs. It's an alternative to those who can't read music or are struggling to do so and need to find a suitable option to try next. For new guitar players, understanding guitar tab is still going to present itself as somewhat of a challenge.
The basic layout of a tab is going to be found at the bottom, with standard notation on top. The six horizontal lines of the tab represent the six strings you see on your guitar. The top line is the high E string and the bottom line is the low E string of the guitar. It's worth remembering it as being the thinnest string of your guitar being the top line.
Why is it easier to read than sheet music? 
With sheet music, you've often got a lot of clutter going on and that can make things difficult when it comes to focusing on certain points in the music. With tabs, you can instead listen to the song itself to pick up the rhythm and then read the tabs. They're not as fussy and cluttered and that's why many guitarists find it easier to read than sheet music.
With guitar tabs, it's a finger instruction, rather than a visual cue for playing the music. And like many of, some can work better with visuals, whereas others find the benefit of being told physically where to place the fingers. There's nothing wrong with doing either or but guitar tabs are a little easier to understand than reading sheet music.
Guitar tabs are also handy for helping to gather more information on how to play the guitar and probably moreso than what reading sheet music can offer. It can really help in understanding the technical side of playing a guitar and as such, you might find things come more easily.
How long will it take me to learn?
With tabs, it's going to hopefully shorten the process of picking up the skill of playing a guitar. However, it's still a case of understanding the placement of the keys and aligning your fingers to play the right notes at the right time. With plenty of practice, learning a guitar will come quicker. It's all about how much time you're willing to put into learning about guitar tabs and putting it into practice as often as possible.
It's important of course, to understand the basics of playing a guitar in regards to tuning, knowing the strings and the notes they play before tackling the tabs. It's also good to note that everyone is different when it comes to learning a new skill. What one person may do in a few months, it may take someone else a year or two to master playing the guitar, even with guitar tabs.
Trust the process and continue to persevere with your efforts of learning the guitar. It'll come in time with enough hard work and effort on your part. Learning an instrument or anything new will take time, so patience is something that you'll want to have too.
Why you may want to consider learning how to read music
There are some major benefits to being able to read music. Mainly, if you're looking to have a career as a session musician or a freelance musician, it's worth having this skill under your belt because it's likely to be more favorable. Being able to have a better understanding of the music you're studying or trying to learn can also make learning the guitar easier as a result. In life, it can always be good to challenge yourself, and reading music is definitely one of those opportunities to push the limits.
It's also been suggested that by learning how to read music, can in fact help challenge the brain and therefore gives you the ability to learn things a lot more easily. You may find that being able to read music helps with your ability to pick up songs when playing on the guitar.
As human beings, we can be resilient when it comes to overcoming an obstacle or hurdle, and reading music is something that isn't impossible to do. It may vary from person to person in how quickly they can learn it, but it can be done. So if you're able to, try to learn to read music. In the meantime though, you can rely on the use of guitar tabs to help.
If you enjoyed this article, you may also like:
More from Frequently Asked Questions
---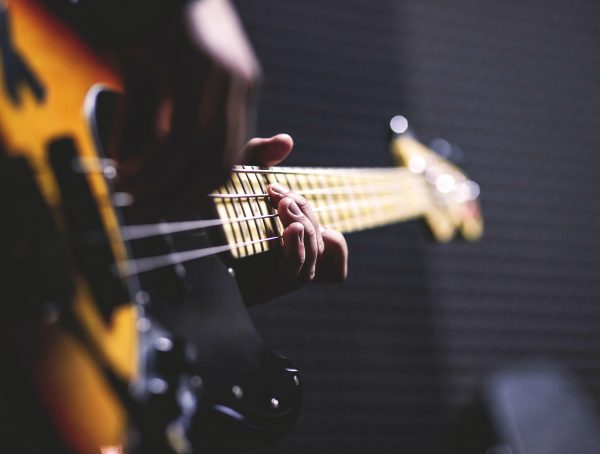 The short answer is yes, you can absolutely play the guitar if you have long nails, acrylic nails, fake nails... …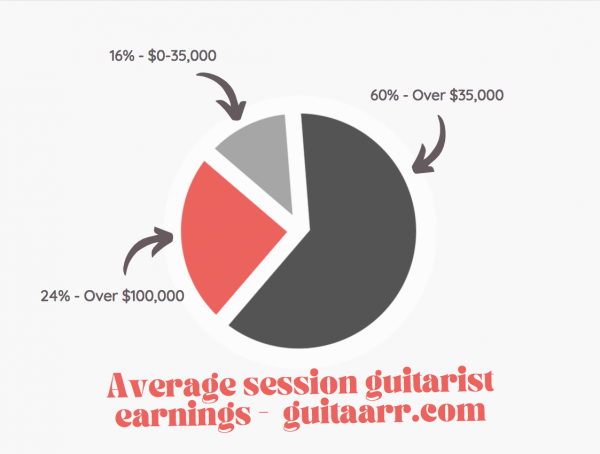 There has been an argument for years now that the era of the session guitarist is long-gone. With nearly every …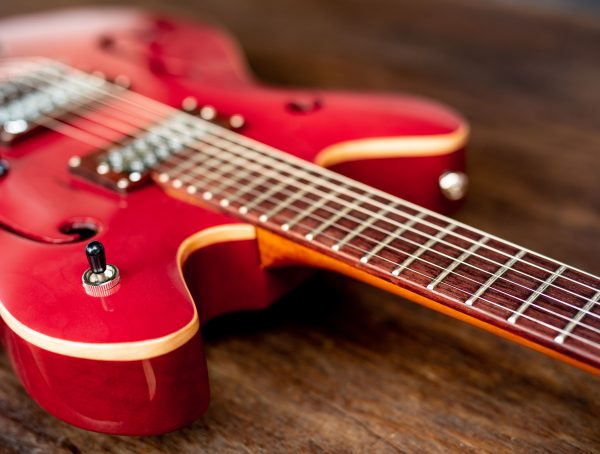 While your first guitar is unlikely to be worth more than a couple of hundred dollars, as you progress as …
Editor Picks
---