Mastering digital marketing is something that we, as a people, do subconsciously in terms of both creating and consumption. So, you might assume that being able to market the music that you create online would be easy, right?
Not exactly. But, with a meticulous approach to how you handle the marketing of your music online, and by taking advantage of the multitude of (often free) platforms available to you, you're going to be getting your music out there in no time.
We're clearly a website centred around guitarists and advice for the lovers of guitar, but this guide applies to all musicians and artists whether you play an instrument, are a producer, or even of budding band managers looking to grow a fanbase organically. Let's get started in the ultimate 2020 guide to mastering online marketing for your music!
And don't forget, if you do want to take the marketing side of things out of your hands, then it's best to reach out to established agencies that specialise in music digital marketing such as Now Listen PR. Without further ado, let's get into the guide so that you can make an informed decision on the best approach for your music promotion.
The Ultimate Guide To Independently Marketing Your Music Online
Instagram
Instagram is a very logical platform to publish your music on, With stories and videos now accepting longer videos than ever, and also now the Instagram TV there's never been a better time to publish your full-length videos directly to the platform, rather than just sharing a link to your music.
With Instagram, we recommend sharing small track or video snippets within stories and actual posts, and also using these two factors for marketing and to build anticipation, then you can share the finished product via IG TV.
If you're lucky enough to be part of the testing pool that are able to post links within their stories, then you can also directly external visits to your preferred music platforms within the stories too.
Hashtags are also as important as ever, as is tagging in your favourite music bloggers or sharing sites, so be sure to take advantage of both hashtags, tagging and utilising '@' when posting either within a standard feed post or via story too.
To really build hype, we've even seen musicians set their profiles to private so that fans have to directly request access, or some musicians just share stories and IG TV videos, which again gives the sense of exclusivity for fans. If you're going to do this, it would make more sense to have an established fan base first. When starting out as an independent musicians trying to market your music, your best option os to utilise as many methods of marketing within social platforms as possible!
Facebook
Okay, we know that Facebook is nowhere near as popular as it used to be in terms of engagement, especially with younger generations. However, this is not to say that you should totally ignore the platform.
Ever since Facebook made the decision you charge Facebook Page admins a fee to publish their content to all of their audience (for example now if you publish a post on a fan page, only a small percentage of the people who have liked the page are going to see it unless you pay), it's been harder to organically grow a presence on Facebook. But, in terms of marketing your music locally (especially with gigs and concerts) it's still a very valuable tool.
With this being said, on Facebook you can still:
Join local groups for musicians and artists
Joining groups and pages for upcoming artists who can easily promote each others music
Jon fan pages of certain genres to share your music
Promote your upcoming live events in relevant local pages
Integrate paid adverts across the Facebook and Instagram platforms (more on that later)
Twitter
Twitter is another platform that is incredibly easy to create a 'buzz' or generally expose your music to a large audience. With hashtags arguably working more effectively on Twitter than they do on Facebook, it simply makes sense to utilise the platform to hashtag your genre, your name/band name, and like Facebook, also tag in the types of profiles which are likely to share and support your music.
Some of the profiles that support independent musicians with free sharing include:
And popular hashtags that you can utilise include:
#newmusic
#originalmusic
#playlist
#sharemusic
Website (SEO)
This point may seem really obvious to those of you who already have either a personal website, or a website for your band. But, for those of you who haven't… Why not!?
Now, there's a completely separate and lengthy guide that we could write about the ways you market your music through a personal website, but for now let's look at what you need to consider in order to organically get your website out amongst the type of audiences that will respond to your music:
CMS (content management system) – We'd recommend choosing WordPress as a website builder. If this is too complex for you as a complete beginner, sites like Squarespace offer a more limited but incredibly easy drag and drop solution to building a website.
Branding – Seriously consider how you can create branding that will fit your target audience. Think about the colours associated with your genre and designs of similar artists sites.
Content – Content in this context refers to the amount of content you write, and the quality of the content. Also, it refers to the types of keywords you use in your content, so for example the way you'd write about your musical offering.When it comes to organically displaying for your band or music, this won't always be the issue. If you're trying to organically display at the top of Google for a genre or for say, a wedding band service, then you're going to have to take a much more meticulous approach in terms of how you write and publish your content.
Backlinks – To put it very simply, a backlink is essentially a vote from one website to another, in which a search engine such as Google will see the backlink as a vote of trust from the referring site.Now, this tactic is highly abused by digital marketers to this day (despite the best efforts of search engines like Google), however getting backlinks from trustworthy and relevant websites will help you to display organically in search results. This cold be sites where you've had an interview, a podcast page, or a music blog who have shared your latest tracks and linked back to your website too.
Meta Data (On-Page SEO) – As we've already covered content, let's do a quick overview of what meta data is, and why you should be using it.The most important on-page SEO factors you should be considering to help your website show organically are title tags, headers and meta descriptions. A title tag is what you see in a search result in blue (the link you click), therefore you want this to mention your band/artist name, genre and location (if you're wanting to get traffic from fans of a certain genre or location to display your upcoming gig schedule).Headers are usually what you'd see at the top of the page of content, and then also the supporting headers which are used throughout the article. For example, the H1 header is a primary ranking factor (something which search engines take into consideration when working out where to rank your website against fellow musicians and competitors). A meta description is not officially a ranking factor, however can influence click-through-rate. Carefully consider the wording of your meta descriptions, and write them in a way that speaks to your target audience. 
Podcasts
Think of a site like YouTube as a platform. Years ago, you may have only just gone to YouTube to listen to your favourite bands latest release. Now, bands are popping up all over the place not just by featuring on other peoples podcasts, but often by having their own too. This is the beauty of appearing on, or even creating your own podcast.
Once you've created the episode, there is a seemingly limitless reach at your fingertips as the podcast medium as so easily transferable to multiple streaming and sharing sites. For example you could share an audio and video version to YouTube, upload audio to iTunes and SoundCloud, and also share the podcast on a dedicated podcast publishing platform such as Podbean.
Plus, you can more often than not get mentions and backlinks to your music in the show notes… What a winner!
Guest Blogs & Interviews
Guest blogging is still a fantastic method of getting relevant visitors to your website, and in the context of promoting your music, can introduce an already 'warm' audience who are likely to enjoy your sound, to your music from an external source.
Whether you guest blog for an online music blog or can write guest articles for digital publications, it's a great way to jump on the back of a website or publication with an established audience that are likely to react positively to your content, and also to your music.
But, how about finding the types of publications that will actually accept articles from guest publishers? Well, luckily we have a bit of experience in that. Here are a couple of tools you can use to find relevant sites that will actually value your music and input (and then also be happy to share your music to a wider, relevant audience). 
Spotify / Apple Music / iTunes
Like some of these steps, adding your music to popular streaming platforms may be obvious. However, some musicians often skip these steps because they assume that the process of uploading their music to either Spotify, Apple Music or iTunes is simply too complicated… and this couldn't be further from the case.
Here are a few handy articles on how to get your music on these popular streaming platforms quickly, so that you can get back to the task of organically promoting your music far and wide: 
Radio
Getting on the radio might seem like a marketing strategy of a foregone era… but this really isn't the case. Think of it this way… If you have a upcoming show in a certain town, why wouldn't you try to get on that towns radio to promote your music and then your gig?
And, with 24/7 streaming platforms and even sites like Spotify having their own 'Radio', 2020 is as good of a time as ever to explore both your local FM radio and online streaming radio options. 
Generally if you already have a following or dabble in PR then it's going to be much easier to get your music on a station than if you're starting from scratch, but there are still ways to attract the attention of especially the smaller radio stations, and some are as simple as:
Watch their social profiles for requests from unsigned artists
Network at gigs with local record labels who will almost certainly have local radio contacts
Simply send demos (you never know who will listen)
Create a band business card, website and custom email so that you never miss a potential placement contact
Apps
Using apps to both find, listen to and discover new music has been an amazing gift for both musicians and music lovers alike. And, as a musicians, you can use apps to your full advantage as both free marketing and potential revenue sources. Let's look at some of the popular apps you can register for and take advantage of to independently distribute your music:
Spotify:  Free to sign-up to, and create for emerging artists due to the Spotify discover and radio platforms. Artists are also paid well under a dollar per play, which fluctuates based on who the artist is and their following
Bands in Town: You can easily go in to claim your artists page and easily manage and market your events. The platform also integrates with Spotify so that your potential exposure and revenue is increased to a wider audience.
Songkick Tourbox: The artist-specific side to the popular Songkick app, and what is almost an admin platform which gives fantastic audience insights and ways to manage your upcoming events.
Soundcloud
A platform that has always been a budding platform for emerging artists, and often one that is more related to rappers and music producers, Soundcloud is still as big and popular as ever.
It's incredibly easy to sign up for a profile and distribute your music, and with the comments allowed as certain points in a track it's a great way to interact with your fans, and also get feedback on new tracks at critical points in a song.
It's features like this that have kept Soundcloud going, and are some of the many reasons why it's still such a popular platform today.
Reddit
Okay, we know it can be hard to just randomly share your music on Reddit whilst also getting past the prying eyes of admins. But, if you know where to look and where to post, you'll easily be able to get your music in front of audiences who are specifically looking for new music under certain genres. The below sub reddits are a great place to start:
And also for audience feedback:
One thing to note is that Reddit is anonymous, and users can often gravitate towards the nastier side of feedback. This isn't always the case, but just be prepared for some negativity before you get to any constructive comments!
Paid Ads
We're not talking about loading up a credit card for the Google Ad Network here. What we mean by paid ads is more specifically videos of your band which you can promote via Instagram and Facebook ads.
What we've seen work really well in the past is a 30 second show reel of your music (even better if you have fast-cut video to match the audio), with text that alludes to something like that 'for fans of x and y musicians'.
This way, your 'cold' audience will be much more open to listening to the ad, and will hopefully click through to whatever you link to (we suggest either Spotify or YouTube, and also a link to your bands Facebook or Instagram page).
You can also target fans of certain bands or genres, to really start to put your music in front of the right people.
Digital PR
What you may not realise is that a lot of emerging artists get press simply because their managers or even a band member has some PR experience. And, with a little bit of budget and know-how, this is something that you can take advantage of too.
Whenever you release an LP or an album, or go on a tour (no matter how small), be sure to put together a press releases to support, and outreach to relevant outlets. Even something like getting 100,000 YouTube  views can count as a PR opportunity, it's just how you then choose to spin the story!
Local newspapers and outlets will always be interested in budding local musicians, so be sure to start there. When it comes to writing a press release and where to submit to more generic music sites, take a look at the helpful posts below:
Snapchat
Just like paid ads, you can also take advantage of paid filters and stories on Snapchat. This completely depends on the type of audience you're trying to reach, so think long and hard before spending marketing budget on this platform when something like Instagram is still at your disposal.
It's also incredibly easy to get your custom media on to Snapchat, check out the below articles for help:
TikTok
At the time of writing, TikTok is still a relatively new platform with a similar user age and range to Snapchat. Whether this will hold true in the coming months and be deemed to be a viable advertising option for businesses, let alone musicians, is yet to be known.
But, if you know your potential listeners and audiences use TikTok, then it's certainly worth checking it out. Here's a handy guide on how you can actually make the most of this emerging platform:
Conclusion
We hope you've enjoyed this guide to marketing your music yourself, and without a huge budget or label backing you.
As new platforms emerge and others die-out (Vine anyone??), we'll be adding to and removing from this list as is necessary.
Keep your eyes peeled for updates, and best of luck (not that you'll need it with this guide) in getting your music out there to the masses.
More from Frequently Asked Questions
---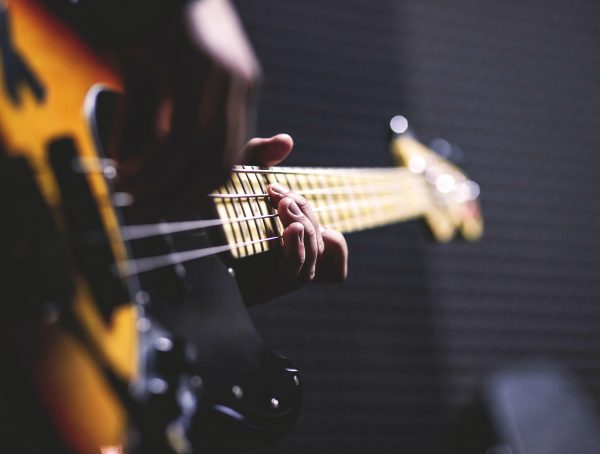 The short answer is yes, you can absolutely play the guitar if you have long nails, acrylic nails, fake nails... …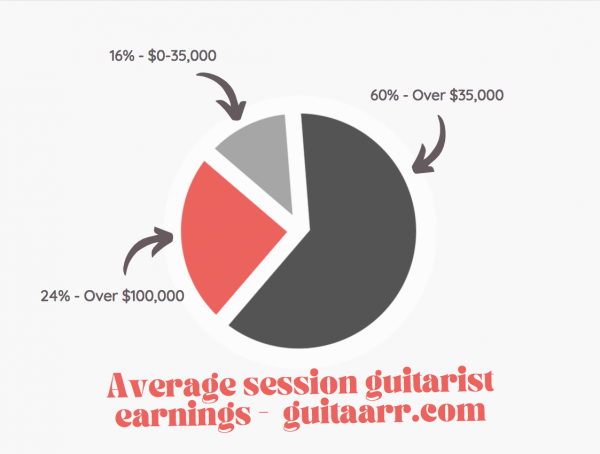 There has been an argument for years now that the era of the session guitarist is long-gone. With nearly every …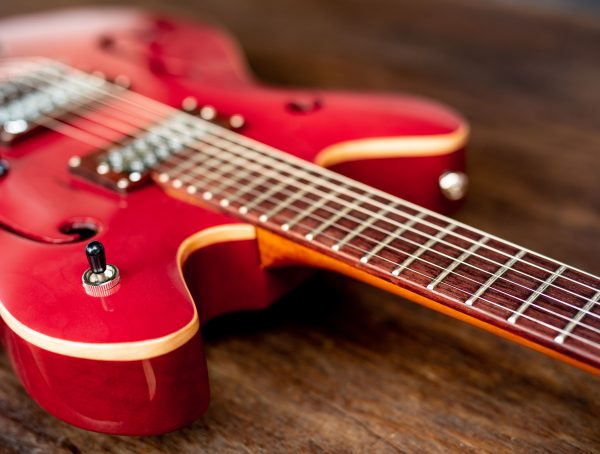 While your first guitar is unlikely to be worth more than a couple of hundred dollars, as you progress as …
Editor Picks
---