Pyle-Pro PPDLA1 Super Pedal Review
Features

Build Quality

Size

Price
Has the Pyle-Pro earned it's self proclaimed super pedal title?
First Impressions
The Pyle-Pro PPDLA1 Super Pedal is a small package but offers a wide range of effects at an affordable price. The electric blue design immediately catches your eye and the overall design of the pedal is certainly very striking. It looks great and it offers a range of options you can't wait to try out when you get out of the box.
Full Review
Key Features
Each of the effects on the Pyle-Pro PPDLA1 Super Pedal is controlled by a single switch and there are four switches in total. This is a nice design choice because it makes it very easy for guitarists to switch between different effects when they want and need to.
There's no real effort involved and it's all very intuitive. That's not always the case when you're using other guitar pedals so it's good to know that the Pyle-Pro PPDLA1 Super Pedal allows for ease of use.
The overdrive effect is one of the most impressive effects available from the Pyle-Pro PPDLA1 Super Pedal. It's a grinding effect offering maximum crunch. The distortion is great too; there's no doubting the quality of the effects on offer here.
There's also a chorus effect and the digital delay effect, which are also of a very high standard and ideal for all kinds of guitarists. It means there's a solution for whatever sound you're looking to create. Whether you want to play heavy metal, classic rock or something else entirely; you'll find an effect on the Pyle-Pro PPDLA1 Super Pedal that works for you.
Finally, this pedal does come with a 1-year warranty that'll cover you if something goes wrong. That's something that's significant because, as we'll find out later in this review, the Pyle-Pro PPDLA1 Super Pedal has had some durability issues.
If you do decide to buy this pedal, you'll be glad to have that warranty covering you in the event of a problem arising. Regardless of that, it's good to have a strong warranty to back up your purchase.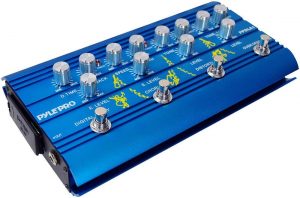 Build Quality
The overall build quality of the Pyle-Pro PPDLA1 Super Pedal is average in terms of the casing and exterior. However, the controls are made of plastic and some people find that they break relatively easily, so that's something that users have to be careful about. It's an example of how steps were taken to keep the costs low.
Pros
Premium Effects
The effects blend will keep you entertained for hours
Ideal alternative to a custom pedal board
Cons
Very bulky
Prone to breakage due to its construct
Conclusion 
You can all the pedal options you could wish for when you use the Pyle-Pro PPDLA1 Super Pedal. There's distortion, delay, overdrive and chorus, providing you with plenty of options through which to change and experiment with your sound. It's also a very affordable product, which is important for many people.
The main downside associated with the Pyle-Pro PPDLA1 Super Pedal is its reliability and durability. Some people have found that it breaks down and some report that theirs broke not long after purchase.
This isn't the case for everyone, but it's a factor that's certainly worth taking into account because it's something numerous customers have reported.
View Price
More from Pedals
---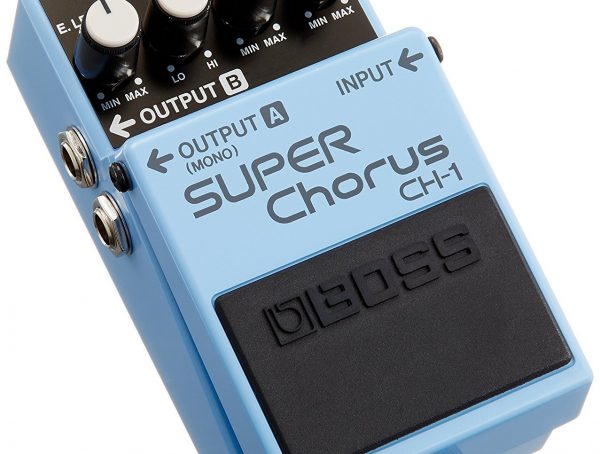 By now we've played, reviewed and got engrossed in countless Boss pedals... but what's one more, right? The CH-1 is …
As a guitar player, how do you choose the best chorus pedal? The right chorus pedal can add a huge amount …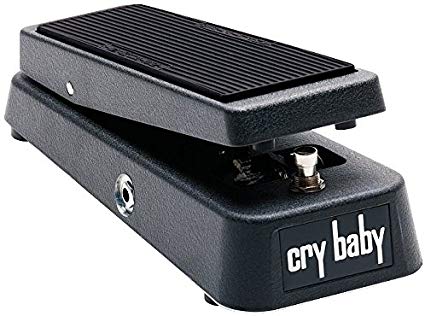 Full Review   First Impressions  We're perhaps a little biased with the Cry Baby, because it's such an utter classic, so it can …
Editor Picks
---