DigiTech RP360
Features

Build Quality

Size

Price
At the pricier end of the spectrum we have the DigiTech RP360 multi-FX pedal, but how does this piece of multi effects goodness measure up?
First Impressions
The interface is one of the best things about this pedal, and we love the rectangular design, with three footswitches, making it ideal for stomp-mode! Just looking at this pedal you know a lot of time and effort went into the design, and it's definitely the sort of kit that is going to turn heads and impress people.
With a bypass tuner and looper as well, this is exactly the sort of pedal that guitarheads will fall in love with.
Features
The DigiTech RP360 multi FX-pedal comes with some truly staggering features that elevate it from bedroom tinker box to full-on professional piece of kit. There is a reason that this is a pedal that will set you back $200, and this is largely due to the different features the pedal offers.
This RP360 pedal review will show you exactly what these features are, so you know why so many guitarists of all abilities are flocking toward this stunning piece of gear. Check out some of the wicked features you can use to make this FX pedal work for you right now. 
First up, the pedal starts strong as it has the ability to run up to 8 different effects at the same time. This gives you much more of a range and choice, and all in one little box, making it a hugely convenient and efficient choice.
With 60 rhythm tracks, an in-built tuner, and a 40-second looper, this pedal is primed for experimentation. Not only that, but there are 74 effects, 32 amp models, and 18 cabinet models to choose from, letting you combine different effects in order to achieve the exact sound you want.
To be honest, there is a lot to learn with this pedal, but, if you can come to understand how it works, then you have such a huge scope for editing. The factory presets are also great, as they feature sounds from such established acts as U2, Metallica, and Led Zeppelin.
Furthermore, the LCD screen is an excellent way of being able to use this simply and conveniently. This is a pedal that makes you feel like you're every inch the professional musician and is an absolutely essential choice if you are a guitarist in a band.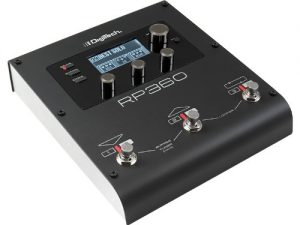 Build Quality
The build quality of this piece is undeniable, and it looks and feels like something expensive and well-made. Despite being made of plastic, this is a pedal that feels durable and reliable, and you never get the impression you've bought something cheap that's going to break very soon.
DigiTech is one of the leading brands in the world of musical technology, and you can't go wrong with this device.
Pros
Quite frankly an incredible variety of effects to choose from
Very sturdy and perfectly sized
Digital screen will certainly keep the techie guitarists happy!
Cons
Slight learning curve
Not exactly cheap for beginners just looking to experiment
Conclusion
The pros for this pedal cover everything you want them to; it has multiple effects to choose from, as well as a huge choice of operation modes, and a wealth of presets. The reliability, versatility, and value for money are all things that make this one of the leading pedals on the market.
The only drawbacks we could find to this pedal is the fact that the amp tones can be a little hit and miss on occasion. Additionally, it can take a fair bit of time to get used to the controls, but this is something that is worthwhile for the end result. 
View Price
More from Pedals
---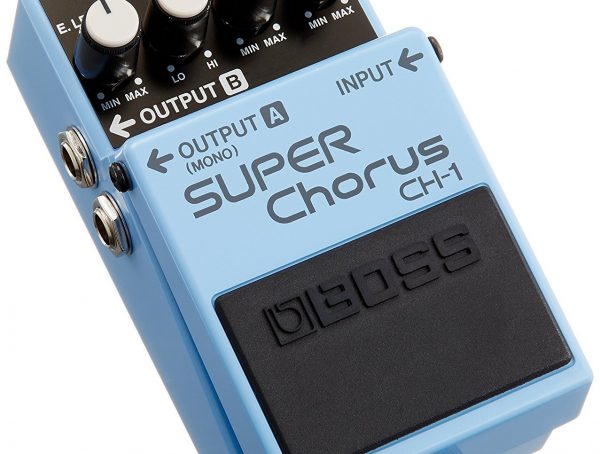 By now we've played, reviewed and got engrossed in countless Boss pedals... but what's one more, right? The CH-1 is …
As a guitar player, how do you choose the best chorus pedal? The right chorus pedal can add a huge amount …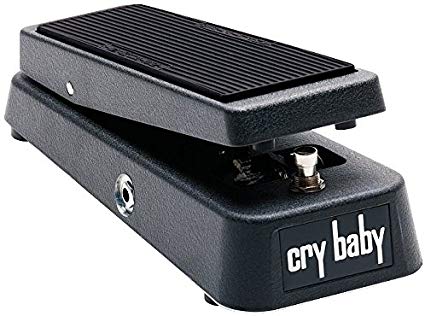 Full Review   First Impressions  We're perhaps a little biased with the Cry Baby, because it's such an utter classic, so it can …
Editor Picks
---