We all love a good bargain, and what's better than a bargain on a guitar or a new bit of equipment? We've scoured the web for the latest deals that offer the lowest prices. We are always looking for the latest deals that allow our readers to get a large discount and money off guitars; just don't hang around as these deals won't last forever!
1. Fret King Supermatic – Black Electric Guitar
With a £450 saving, this guitar is an absolute steal and down from well over a thousand pounds! Fret King are known for making axes that blend the best of all the big brand names. The Supermatic is no exception – It looks like Strat, has a neck like an Ibanez and grunts like a Les Paul. If that isn't enough, Fret King have included 2 Wilkinson Humbuckers and a single coil middle Wilson pickup. Along with this crisp tone are 24 frets practically built with scorching blues runs in mind, and a Wilkinson Self Tuning bridge so you'll never drop out of tune at a moments notice. All in all, this is the future generation of the all-in-one axe, and with a massive discount this is an electric guitar that cannot be missed.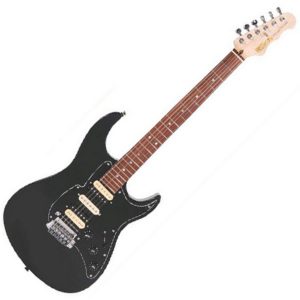 2. Yamaha Pacifica 611 HFM – Trans Black Electric Guitar
Whilst a lot of people may associate Yamaha guitars as a beginner's brand, this axe (and their whole line in fact) are far from that. The Pacifica 611 combines a modern marbled maple body with a vintage ruby pickguard. With 22 frets, a P90 and Custom Seymour Duncan Pickup blend, and a smooth rosewood fingerboard, the Yamaha Pacifica is like the sweet love child of a Fender Stratocaster and an Ibanez RG. Just look at the thing…How can you say no to that? Psst… You will also be saving £59.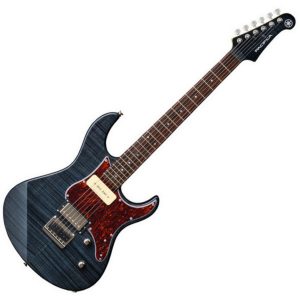 YAMAHA PACIFICA ELECTRIC GUITAR
3. Washburn HB15CTSK Hollow Body Guitar in Tobacco Sunburst
Wow… Look at this beauty! We all love a good hollow body guitar. The Washburn HB1 screams vintage vibes, from the sunburst finish to the classic jazz guitar F holes and the single mini vintage pickup, this hollow body jazz guitar is a steal at £349, with huge savings to boot.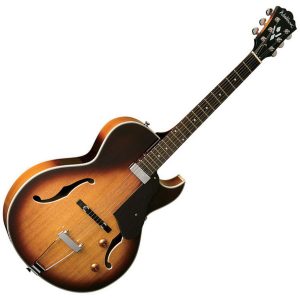 4. Ibanez GRG140 Electric Guitar in Sunburst
Looks like we're back to that classic Strat shape! However, in typical Ibanez style, there edges have been sharpened up (literally) and carefully crafted to produce a clearly Strat-inspired fully fledged shredding machine. With a mahogany body, humbucker & double single coil pickup combo, and an ultra-thin rosewood fretboard, the GRG is a brilliant guitar for beginners and is at a price for every budget (especially with this current exclusive deal).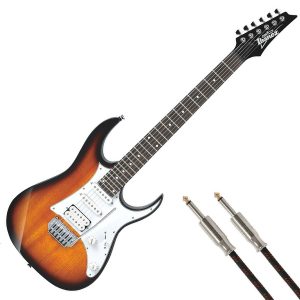 Last Updated: 26th January 2017
More from List
---
Tired of your guitar tone sounding like it was recorded in a closet? The right reverb pedal can give your tone …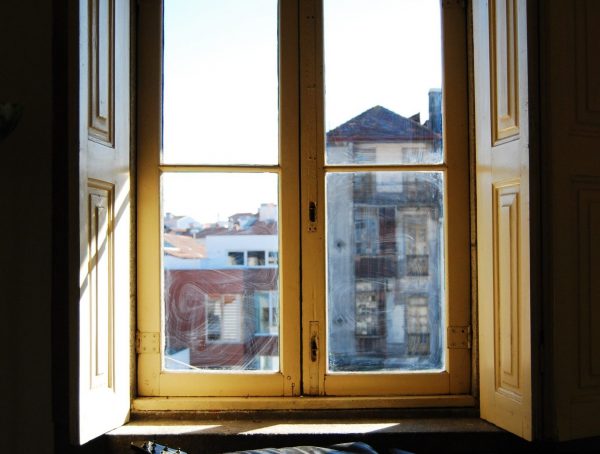 192
If you've ever tried to travel with a guitar, you'll know what a stressful experience it can be. Quite aside …
Looking for the best multi-effects pedal for your style of playing in 2019? Want to expand your guitar toolkit with a …
Editor Picks
---